Tuesday, February 26th, 2008
As we continue to expand our website the newest addition is the Farm equipment section.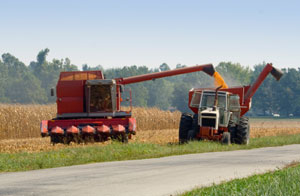 We often get asked by farmers can you finance a certain piece of equipment like a plough or a combine harvester. The response is nearly always a resounding yes. By in large if you are buying a physical asset for your business, then we can finance it and the agricultural sector is no different.
Farming equipment is quite a broad description as so much works goes on in an average farm that the equipment ranges from trowels to trucks. From our experience, large items like tractors and trailers tend to be financed over 5 years whereas smaller farm items like welding equipment are financed over shorter periods. We also provide office equipment finance for farms as larger farms tend to do a lot of administrative work. Our project leasing solutions are ideal for farmers as they can finance several pieces of equipment under the one finance plan.
Of course every farm is individual and people prefer different lengths of lease or finance arrangements. We always try to match the correct finance to our customers needs. If you are in the market for equipment for your farm please get in contact with us or call 1890 252 747