Catering Equipment

Whether you are a butcher, baker, restauranteur or cafe owner we can provide access to the equipment your business needs. If you are looking for a new oven, a coffee machine or a complete kitchen we can help you out. If you work in the catering industry and you need equipment, look no further.
Choose your own Suppliers
If you want to buy different items from different suppliers, no problem. We can arrange a finance plan where you have a single monthly lease. You get exactly the equipment you want and an easy to manage payment plan.
Your Equipment works for You
At the Leasing compmany of Ireland we believe your equipment should work for you. Our Leasing and Hire Purchase plans maximise the benefits of new equipment while minimising the initial outlay.
Choose Your Monthly Repayments
We offer repayment plans over 3, 4, 5 and even up to 7 years (for certain equipment). You have the flexibility to choose what repayment solution you want.
If you need any advice or want to know more about our Financial Solutions for your Business contact us online or on 1890 252 747.
View our Recommended Suppliers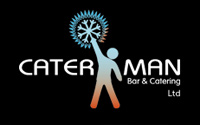 Caterman Bar and Catering supplies
Caterman Bar and Catering supplies, installs and services commercial bar & catering equipment, refrigeration equipment and air conditioning equipment for businesses all over Munster. Customers include businesses of all sizes, from small corner shops to large supermarket chains. Over the past 16 years Caterman has developed a strong reputation for providing quality equipment, a reliable service and superb after sales support at competitive prices. (Visit Website)