Tuesday, January 29th, 2008
For all our customers who are into heavy industry we have just finished our industrial equipment finance section.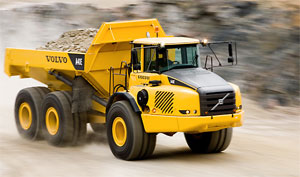 Industrial equipment covers a pretty big segment for us, everything from specialist drills and compressors to the biggest of JCB diggers and Volvo rock trucks. Our clients come from all backgrounds and include engineering firms, plant hire and construction firms. Industrial equipment does differ slightly to regular equipment in that some of the larger heavy machinery is suitable for longer lease terms than other equipment.
As with all the sections on our website we are keen to expand on them and offer whatever advice and guidance we can for your business. If you have any suggestions for the website please leave a comment below. If you'd like to know more about the finance options available for your business, please get in contact with us . Our phone number is 1890 252 747